About us
DEUBLIN is the leading manufacturer of Rotating Unions – a mechanical device that allows transfer of pressurized fluid from a stationary source into rotating machinery for heating, cooling or transfer of fluid power.
DEUBLIN's entree into the Rotating Union market was its unique design that incorporated balanced mechanical seals. The then innovative design was immediately accepted by the industry and this began the growth of the company.
Rotating Union applications include Air Clutches, Gear Boxes, Machine Tool Spindles, Textile Equipment, Rubber & Plastic Manufacturing Machinery, Steel Continuous Casting Machines and Paper Machine Calender stacks. In 1989 DEUBLIN product line was expanded to include Steam Joints and Siphon Systems for Paper Machine Dryer Cans.
With its world headquarters in Waukegan – a suburb of Chicago, IL – DEUBLIN spans the world with wholly owned subsidiaries in Austria, Brazil, China, France, Germany, Italy, Japan, Korea, Mexico, Poland, Singapore, Spain and the United Kingdom. In the rest of the world, Deublin products and services are available through Authorized Distributors.
ISO 9001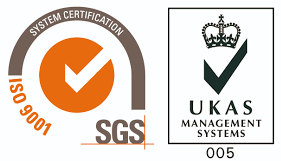 ISO 14001